Herzensprojekt:

Was brauchen Kinder und Jugendliche für die Welt von morgen?
Ich freue mich, Euch hier das Ergebnis eines Projekts vorzustellen, in dem es um die Kompetenzen des 21. Jahrhunderts ging: Emma, Ben and the Room Cleaning Robot: How to create anything you can imagine! Als Kindle eBook bei amazon erhältlich.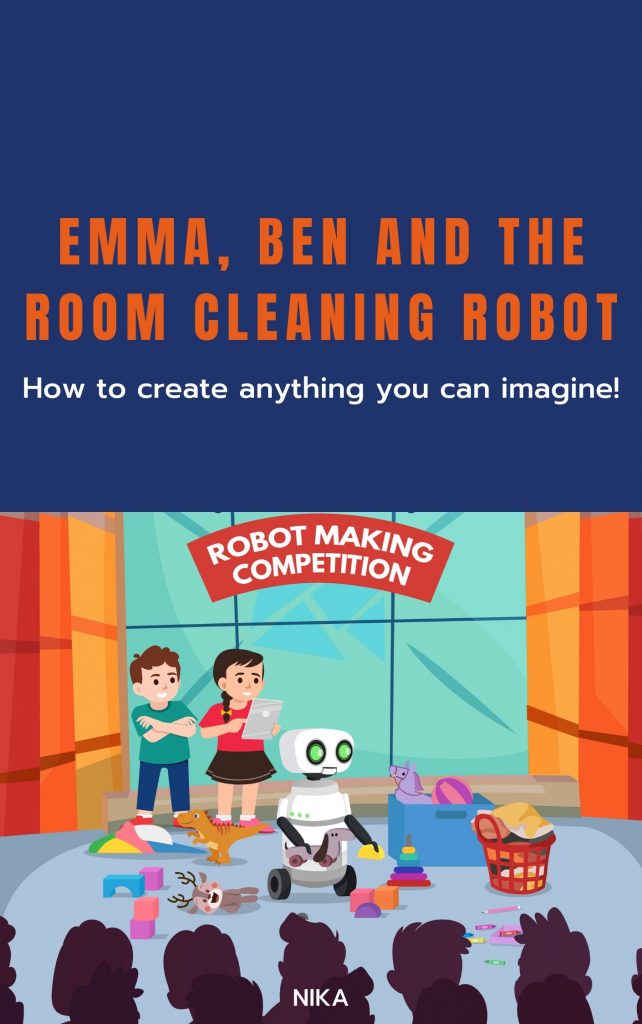 Teach your children the power of the 21st century skills – the most important skills a child can learn
Is your child ready for the 21st century? There are the 5 C's to being able to accomplish any task in the growing world of technology. Follow along as Emma and Ben prepare for the yearly robot making competition. From planning to building, with use of the 5 C's they create the perfect room cleaning robot!
The 5 C's as your child's future superpower
The world is changing. We firmly believe that children should become active shapers of the future and face the challenges of living and learning in the digital world. Children need these specific skills and key qualifications to fully participate in today's global community:
Creativity & Innovation Skills
Communication Skills
Critical Thinking & Problem Solving Skills
Coding & Digital Literacy Skills
Collaboration Skills
Realize the power and promise of 21st century learning for every child!
The future will be about linking the artificial intelligence of computers with the cognitive, social and emotional skills and values of people. It will be our imagination, awareness and sense of responsibility that will help us use technology to shape the world for the better. Success in education today is not just about reading, writing and calculating, but also about awakening curiosity and a thirst for knowledge, opening up to new things. So how can we help our child to learn to navigate unfamiliar terrain on their own?
The idea is based on OECD 'Learning Compass 2030' that defines the knowledge, skills and values that children need to fulfil their potential and contribute to the well-being of their communities and the planet.